To my surprise, I recently heard that SwipeGood will be shutting its doors in December. Why the surprise?  I thought it was a feasible and timely business idea, they have 50,000+ users, and they received 500k in angel funds nine months ago. (http://techcrunch.com/2011/02/10/swipegood-raises-500k-from-michael-birch-and-others-to-allow-you-to-donate-with-each-purchase/)
SwipeGood lets participants round up each credit or debit card purchase to the dollar and donate the added amount to a nonprofit of your choice. If one swipes his or her card for $39.25 at the grocery store, the total is rounded up to $40.00 with the extra $0.75 going to the preset charity.
In 2008, Bank of America invested in the idea that this "spare change" could add up by launching their "Keep the Change" program. Dean Karlan, professor of economics at Yale, compared the two programs here (http://www.freakonomics.com/2011/02/23/does-swipegood-lead-to-more-charitable-giving/). The average annual savings of participants in the Keep the Change initiative was $125. If we assume that SwipeGood had similar results, we can do the math to come up with an estimate of what they raised for their charities. But the folks at SwipeGood only got to keep 5%.
At the end of economist's article, he calls for a field test to determine the effectiveness of SwipeGood.  I wish that I could find THAT case study!  Alas, we are left to speculate as to why their doors are closing.  After perusing the comments on articles and a forum about SwipeGood and speaking with my business partner about the subject I have three ideas:
 1. People don't trust themselves with charges here and there all day, every day. Maybe they wanted a one-time donation that is easy to budget and plan into expenses.
2. SwipeGood didn't emphasize the nonprofit brand so people felt more like they were giving to a third-party, for-profit entity instead of to the charity.
3. Potential donors were wary of 5% of their donations going to SwipeGood, a for-profit entity.
Number three is particularly interesting to me because it is counter-intuitive to many people at first glance. Why let a third-party have a cut of my charitable donation? The truth is nonprofit marketing and donation solicitation costs a lot of money. Direct mail campaigns, charity races, cookies and candy bars! They all present costs to the nonprofit that are often higher than 5%.
What about donation web pages for non-profits? While credit card fees for a nonprofit donation page are around 4%, the nonprofit has to expend a lot of effort and expense maintaining that donation page themselves, and they may not have time to test it to raise their own conversion rate. So a "cheap" 4% can end up costing them a lot of money.
HelpAttack! emphasizes the nonprofit branding, uses HTTPS, and has a secure partner (http://www.firstgiving.com/) to handle credit card transactions. What else can we do to make you, the critical donors, feel more confident in choosing HelpAttack!?  Please leave a reply below.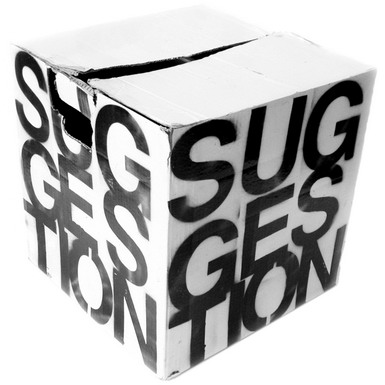 Tags: donation, donations, fundraising, fundraising on Facebook, fundraising on Twitter, Help Attack, HelpAttack, HelpAttack!, microdonations, non-profit, nonprofit, nonprofit marketing, not for profit, pledge, pledges, pledging, social media fundraising, SwipeGood